,
Due to the COVID-19 Restrictions the Harbouroffice is closed for visitors and members till April 21th 2021.
The sanitaryrooms are closed. Only the toilets may be used.
You only can pay your berthfee by the Blue Water App.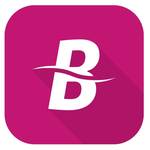 Commencing 1st of July 2019 the berthfee can be paid by the BlueWaterApp.
You can download the app from the Appstore.
After you have paid the berthfee you will get an accesscode in your app.
With this code you have access to the gates of the Marina and the Harbouroffice where the showers and toilets are.
Please be aware that if you have not paid you will be locked out of the Marina!!
The harbourmasters are pleased to help you to download the app.